Want to know when a specific program is on? Check out our current schedule below – you can click it to open a bigger version.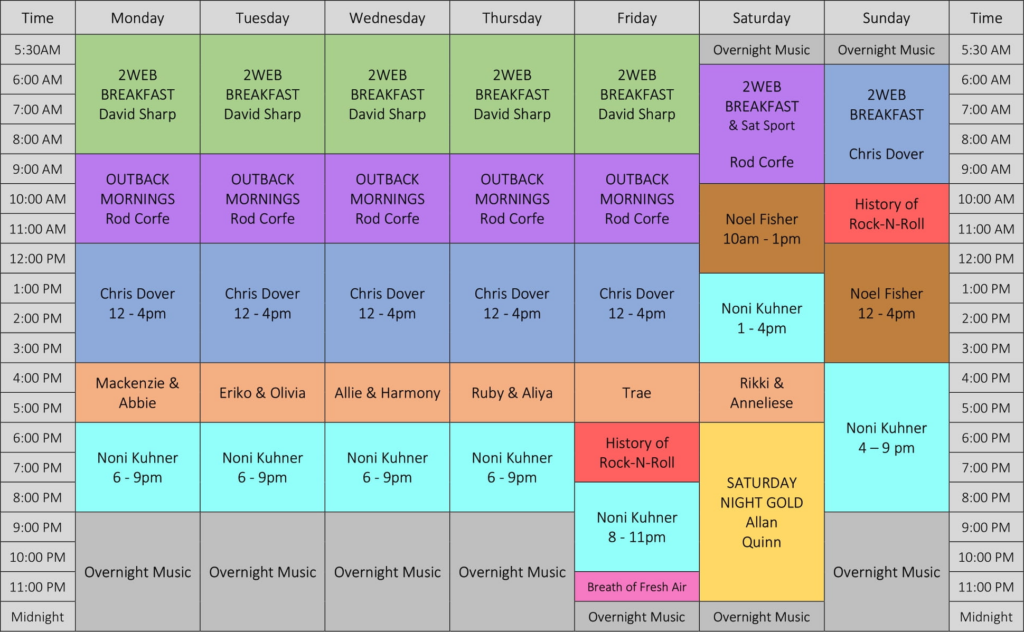 *Note: schedule may be subject to change in the case of special broadcasts, public holidays and significant events.
Or you can look through the drop down box in the menu above to find more information about your favourite segment or show!